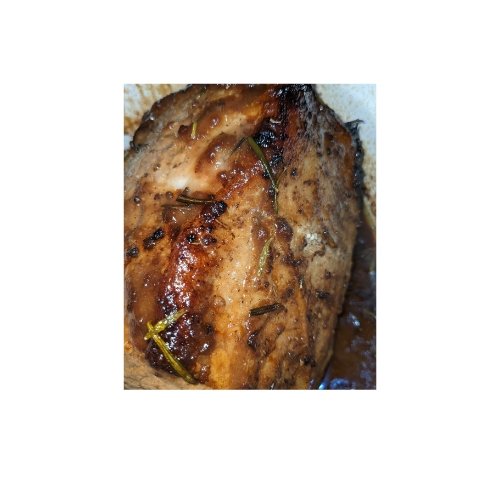 Uncle Clarence Garlic BBQ Butter Roast Beef
by
Clarence Mitchell
on Feb 15, 2023
ingredients
1 1/2 pound Beef Tenderloin Roast
·
2 tablespoon mushroom flavored dark soy sauce or dark soy sauce
·salt and cracked pepper to taste
·2 tablespoons olive oil
·1 tablespoon butter
·handful of garlic cloves
·3-4 springs of fresh rosemary
·⅓ cup beef broth
·
1 ½ corn starch
Garlic Butter
6 tablespoons butter - softened slightly, 2 teaspoons minced garlic,
½ teaspoon finely chopped fresh rosemary,
½ teaspoon finely chopped fresh thyme,
½ Uncle Clarence BBQ Season All
Directions
In a small bowl combine softened butter, garlic, rosemary, thyme and season all. Mash with a fork until blended. Set aside
Prepare the beef
1.Preheat oven to 425 degrees.
2.Pat beef tenderloin dry with a paper towel. Rub all over with 1 tablespoon olive oil, mushroom flavored soy sauce then add salt and pepper generously on all sides.
3.Spread and cover beef with often garlic & herb butter the marinate in refrigerator for 5 hours. best over-night.
4. Heat skillet over medium high heat add beef and sear until brown on all sides about 6 -8 minutes.
5. Place beef into roasting pan and pour garlic butter over top of beef and add beef
broth to the pan just pour around the beef but not over. Add garlic cloves and rosemary sprigs alongside surrounding beef.
6. Put into preheated oven on lowest rack and back for 25 – 30 minutes
Remove from oven place beef on cutting board and allow to rest for 10 minutes before serving.
For Gravy
Place left over juices in roasting pot into a small pot over low medium heat add 1 ½ tablespoon corn starch whisk unto smooth allow to thicken and spoon over sliced beef.