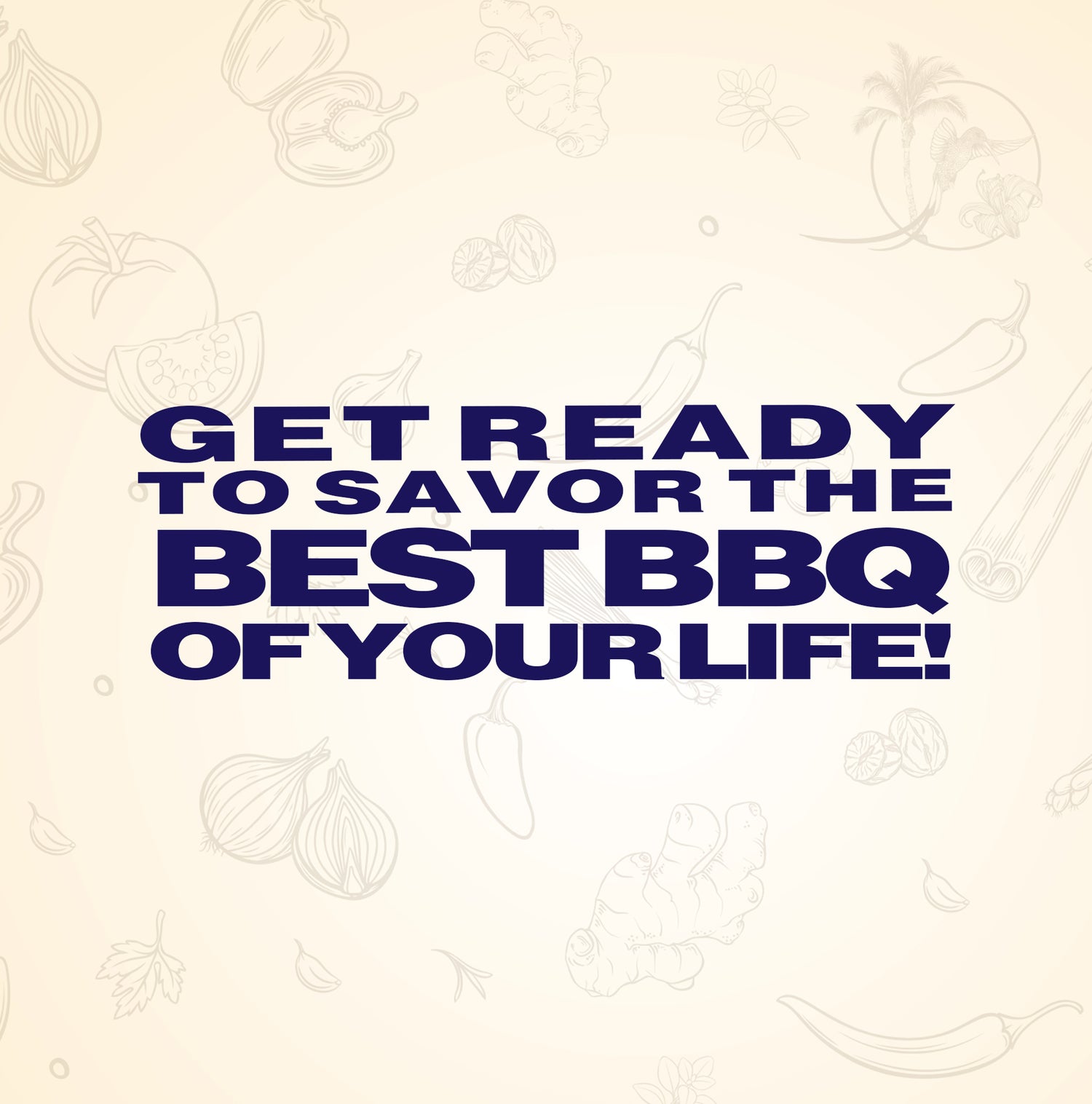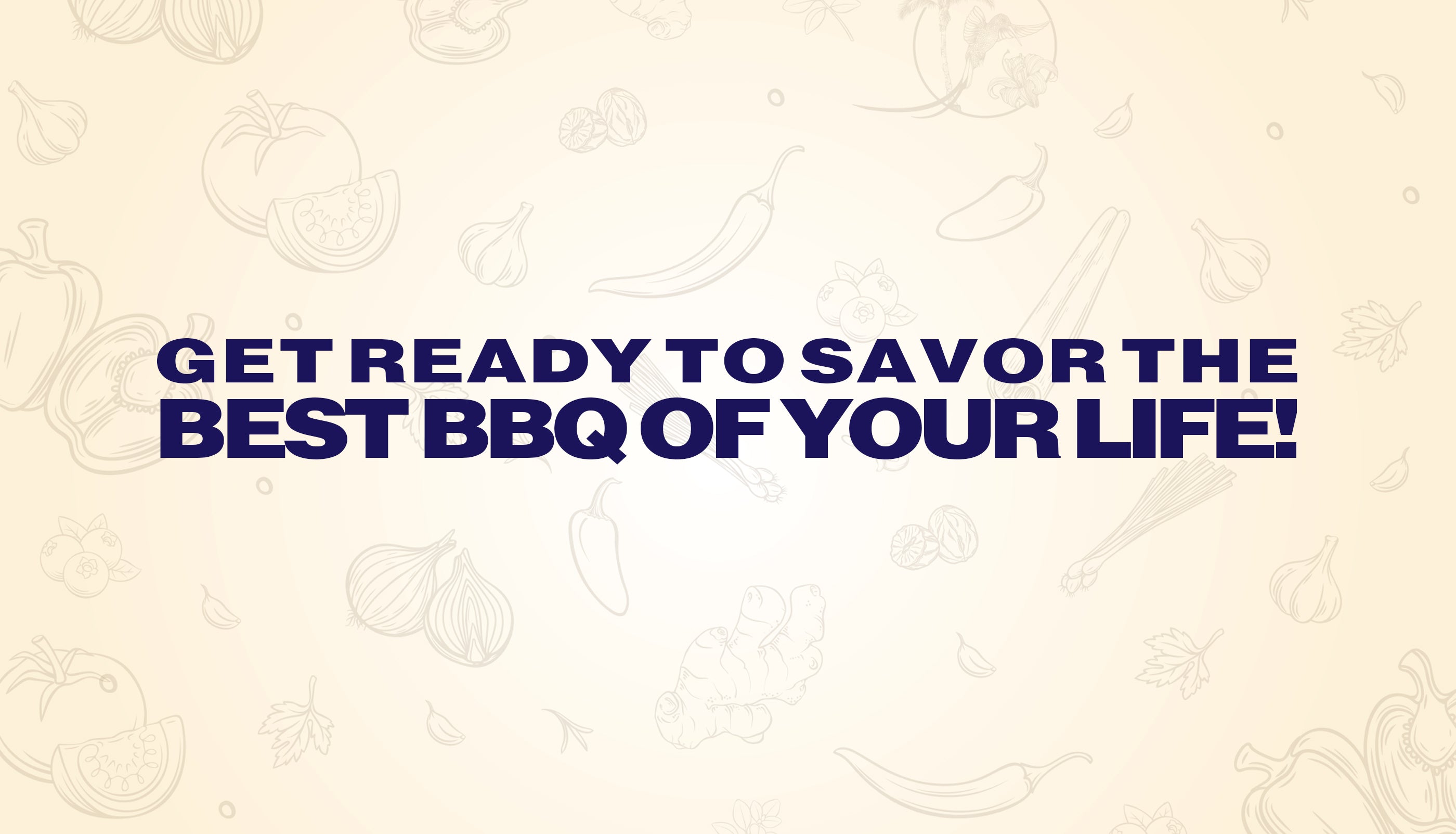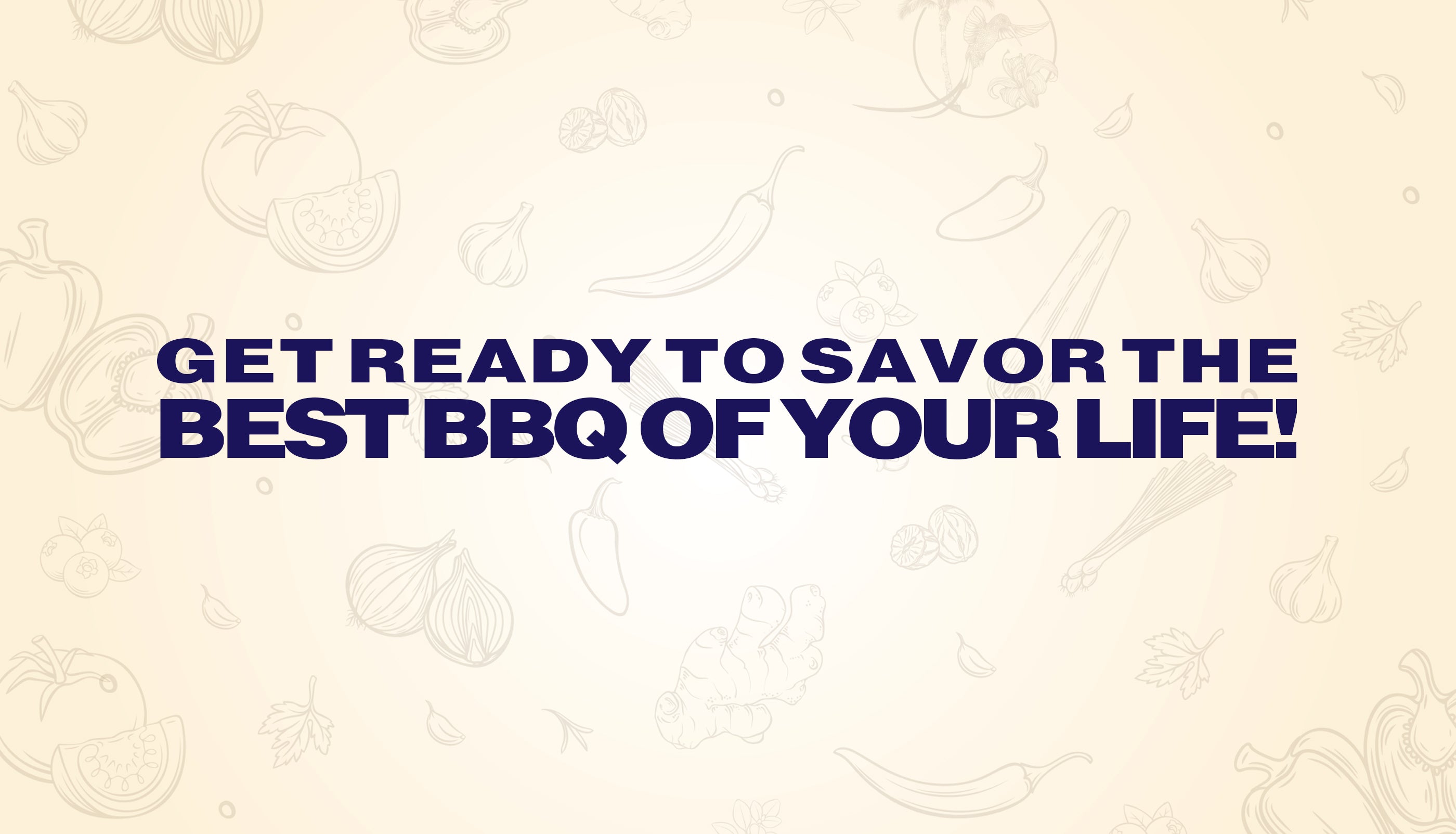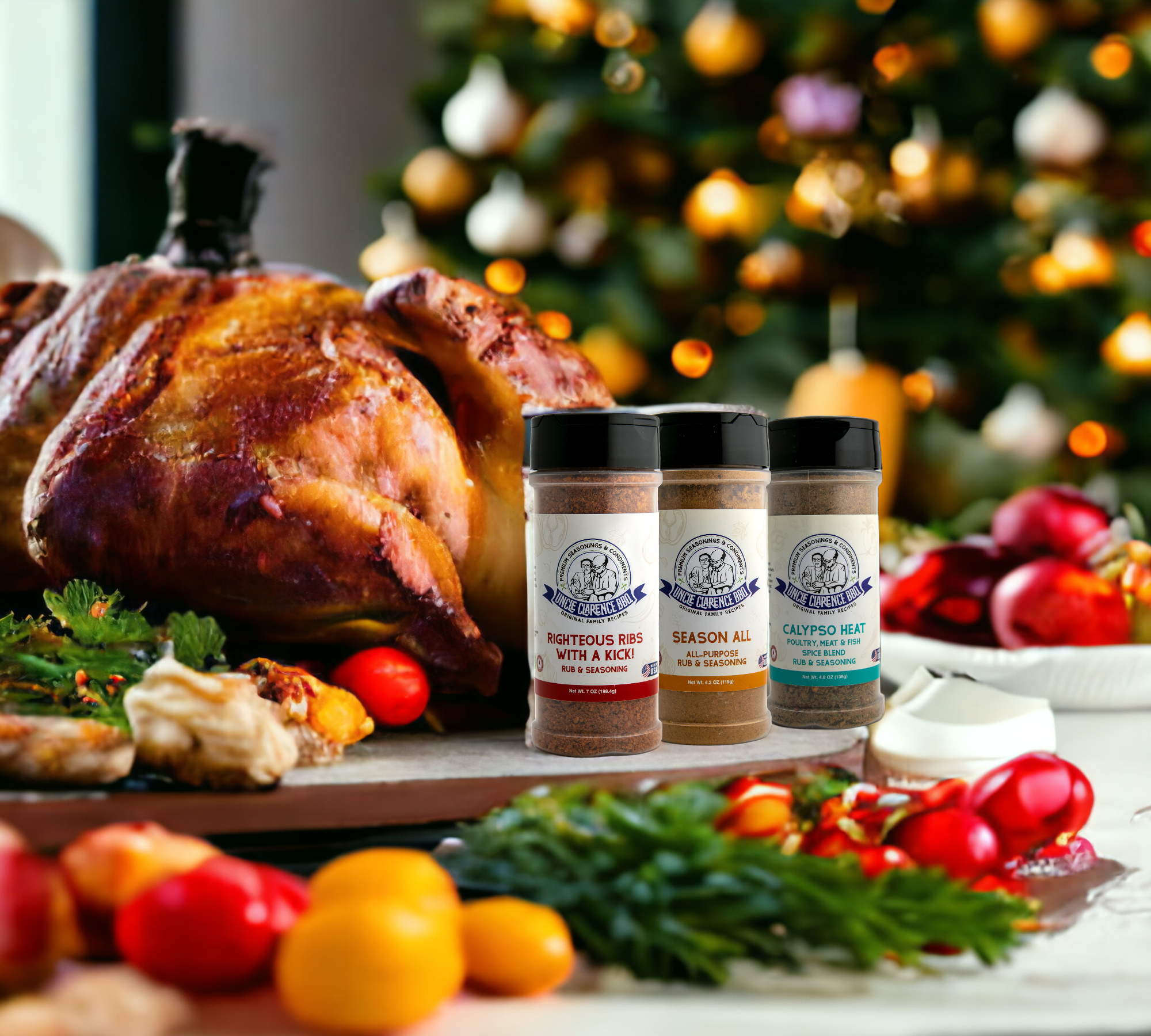 Uncle Clarence BBQ
Let us season up your next holiday meal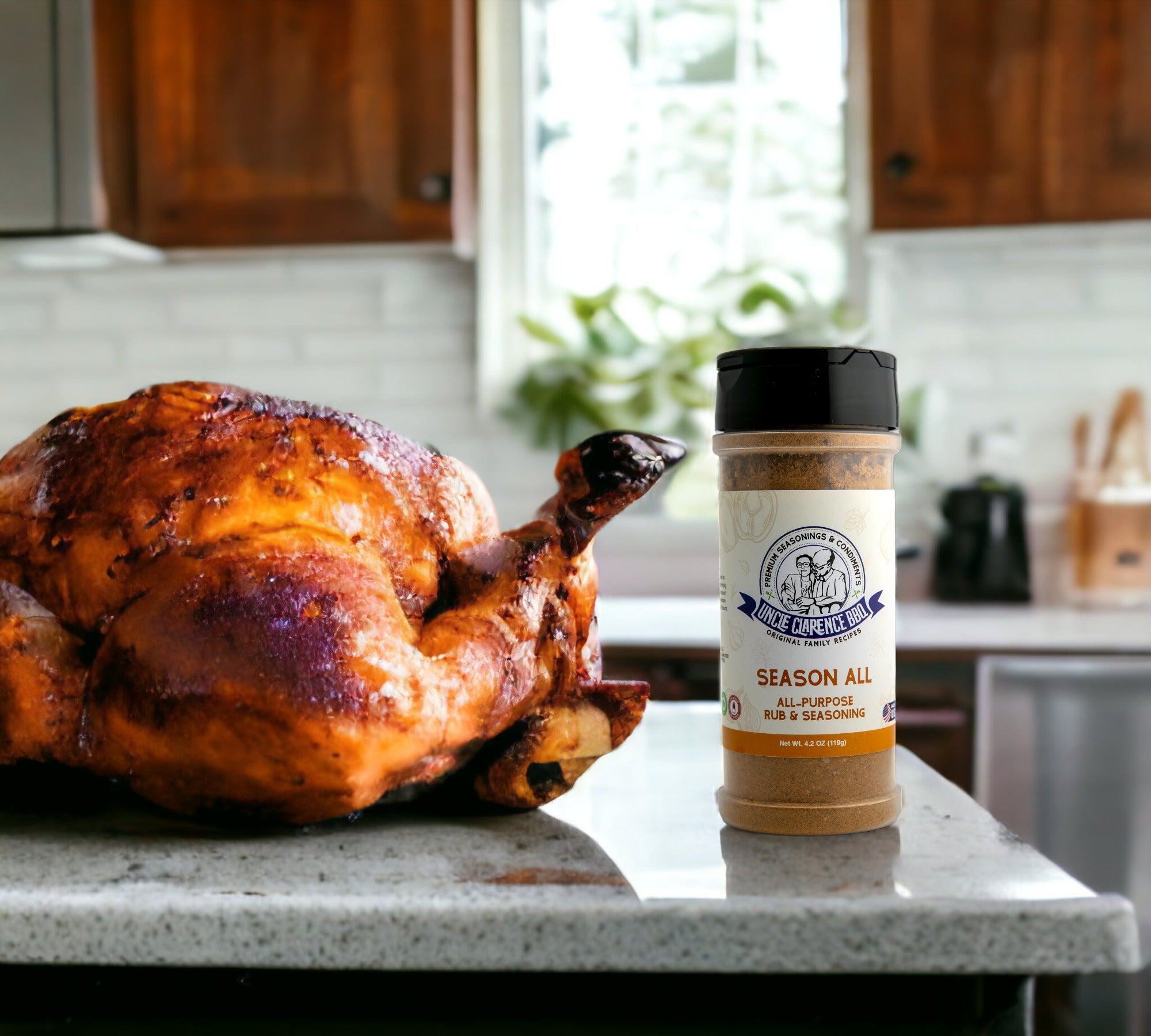 Uncle Clarence BBQ
Helping to Creating New Memories!
BBQ Rubs, Seasonings, and Barbecue Sauces
IT'S ALL ABOUT FLAVOR
Welcome to Uncle Clarence BBQ, where tradition and family still reign supreme. Our founder, Clarence C. Mitchell, named this brand after his father, Clarence Foster Mitchell, who was a true master of the grill. Uncle Clarence spent his life perfecting his unique recipes for BBQ rubs, seasonings, and barbecue sauces, which are now proudly passed on to you through our products.
The best thing about barbecue products is the fact that they're so versatile. You can use our vast range of products in all kinds of recipes, making them the perfect inclusion for any occasion. From classic BBQ dishes to tasty salads and sandwiches, our handcrafted BBQ sauces and rubs will improve the quality and taste of any meal.
Here at Uncle Clarence BBQ, we believe that barbecue is more than just a meal; it's an art form that brings people together to create lifelong memories. You can use our award-winning BBQ sauce to transform just about any meal into a masterpiece that'll have your friends and family talking about it for months. So, come join our community and experience the joy of family, music, and barbecue.
Try our products today!

Best Sellers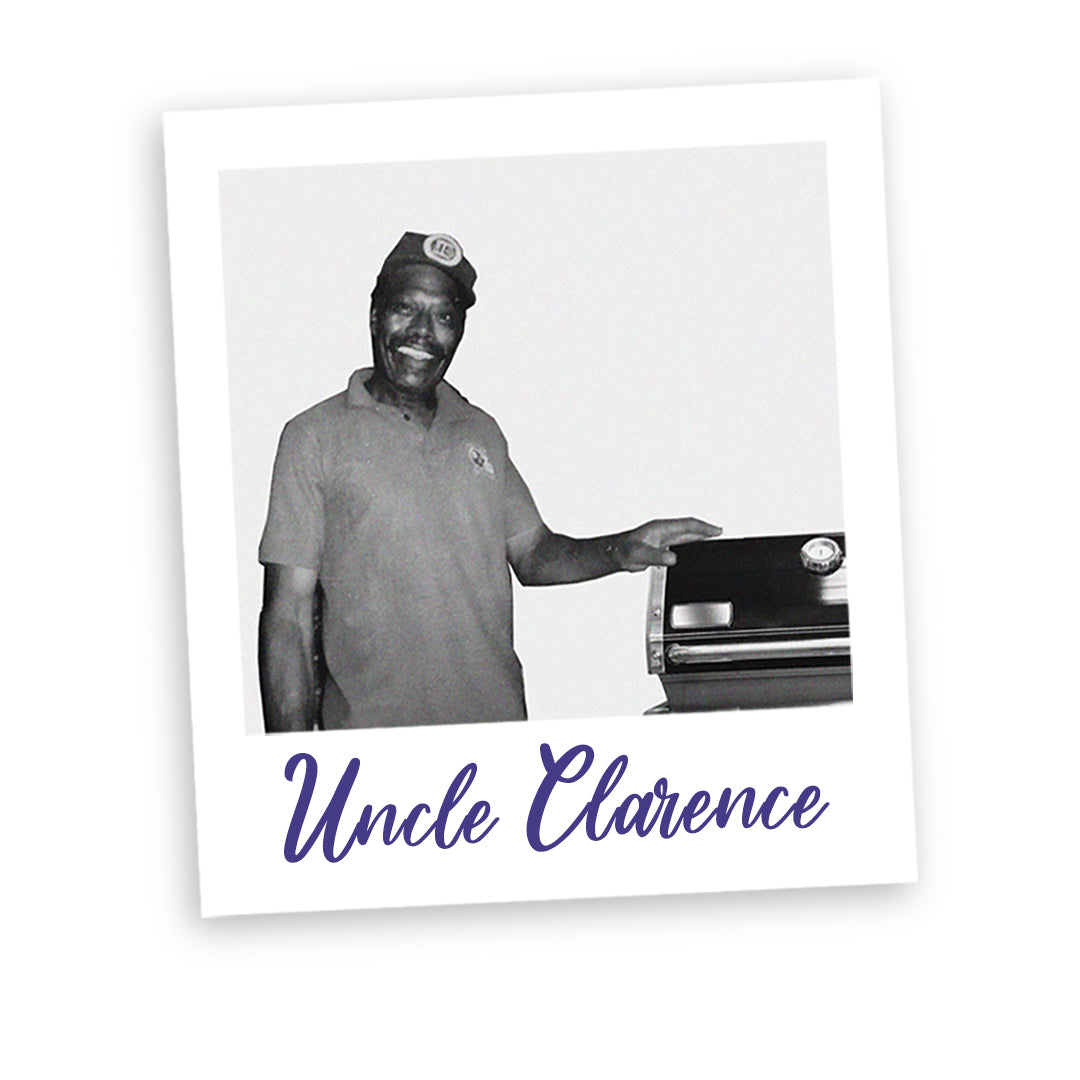 It All Started With A Man Named Clarence.
Uncle Clarence BBQ creates time-honored, unique, and absolutely delicious sauces and seasonings that help families celebrate the present, with a little help from the recipes of our past. Take the time to see all the BBQ rub, seasonings, and barbecue sauces we have in stock on our site. We know it won't take long for you to discover why our recipe creates what many consider to be the best BBQ sauce in the business.
Family Recipes, Family Owned


High-Quality Premium Product


American Made Products
Our Customers Love Our Products
Just came back from Kansas City Missouri the Barbecue Capital of the world where I had the best barbecue I have ever tasted, when I came home I threw a
couple of burgers on the grill with Uncle Clarence Season on them and the burgers tasted like I was back in Kansas City. Do yourself a favor and save yourself some time & money instead of flying to Kansas City to get good barbecue give Uncle Clarence seasoning & barbecue sauce a chance you won't be
disappointed!!!
This seasoning is delicious! I really like it on smoked BBQ chicken and with the BBQ sauce. It gave the chicken just enough flavor and didn't overpower it. Great balance of flavors and quality ingredients!
I finally got around to using my Righteous Rib Rub!

I used it on air fryer chicken drumsticks tonight AND THEY WERE DIVINE!!! So good that my husband ate my leftovers so I need to make a new lunch for tomorrow...

-Preheat your air fryer to 400
- Throw your drumsticks in a bag with some olive oil and coat thoroughly
- Add in 3-4 tablespoons of the Righteous Ribs Rub and coat every drumstick thoroughly
- Air fry for 10 minutes, turn, and air fry for another 10 minutes.

I served with homemade mashed potatoes 🥔 and steamed broccoli 🥦
ORDERING MORE
Ordering more
Susan on Sep 07, 2023
I ordered 2 bottles of the original BBQ sauce, one for myself and one for my son-in-law. We both brought our bottles on vacation and the reviews were overwhelming. Best BBQ ever.! I'm ordering more now. Thank you uncle Clarence and Mitchell Foods
Very satisfied customer
Susan, Milwaukee WI
Out of This World BBQ Sauce
Out of This World BBQ Sauce
Kristie on Aug 09, 2023
I purchased the BBQ sauce as a gift for my husband. This sauce was just the right mix of sweet and spice, and you can just taste the love Uncle Clarence has for his family in the sauce . It was so good my husband used the sauce on just about everything, and before we knew it we were out of sauce. Definitely ordering more. Thank you for making such a quality product.
TestiThe Best Jerk Seasoning...Sooooo Good!!monials
The Best Jerk Seasoning...Sooooo Good!!
Karen Bryant on Aug 10, 2023
This is the best seasoning for all jerk recipes. I have officially replaced my jerk seasoning with Calypso Heat. It both taste and smell so fresh, I can see the spices in it. For health reasons the low sodium is important it makes a significant difference and it is still packed with flavor. I've made the best rasta pasta with this seasoning. I've also used it on shrimp and chicken on the grill. So easy just season for a few hours or overnight and then it's ready to go. My family and friends love it, Calypso Heat is sooooo good.
Lip smaking good!!
Ginger on Apr 24, 2023
I found a video on Pinterest for Ultimate Corn Ribs. They used Uncle Clarence Righteous Ribs with a Kick seasoning in the recipe. I ordered the seasoning and made the corn ribs the day the seasoning arrived. Man were they delicious!! The flavors of sweet, salty and a little heat is the perfect combination to send your tastebuds to heaven. I have used this seasoning on almost everything. :-} It's especially tasty on some scrambled eggs. I definitely will be ordering this again.
IT'S A YES!
I combined the All Purpose Season Rub with the BBQ sauce on chicken wings, let it marinate for a few hours, and oven baked them. The flavour was not overwhelming meaning not too spicy/tangy and the taste of the blueberries was a welcome change to the usual sauces I use. I would definitely buy this sauce again!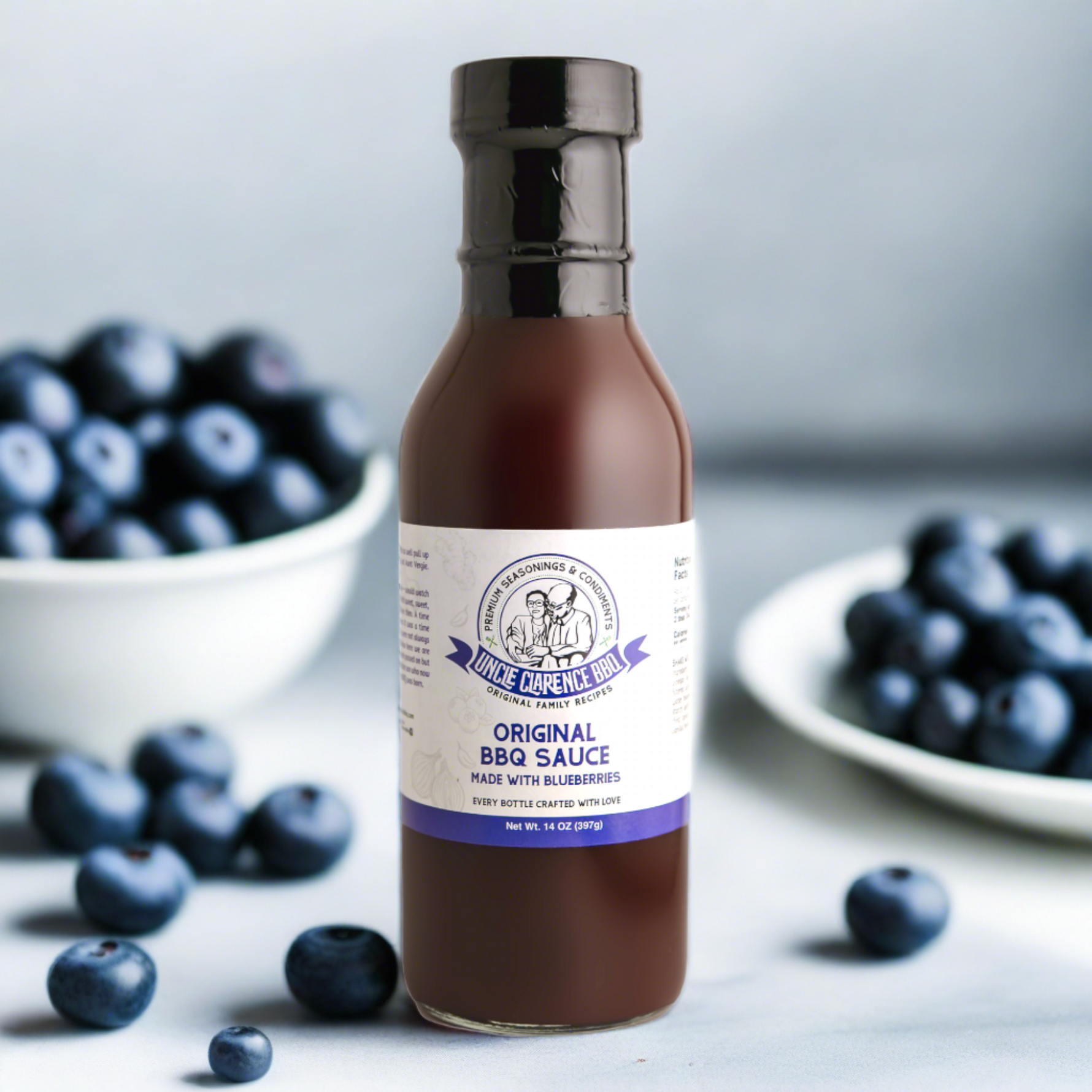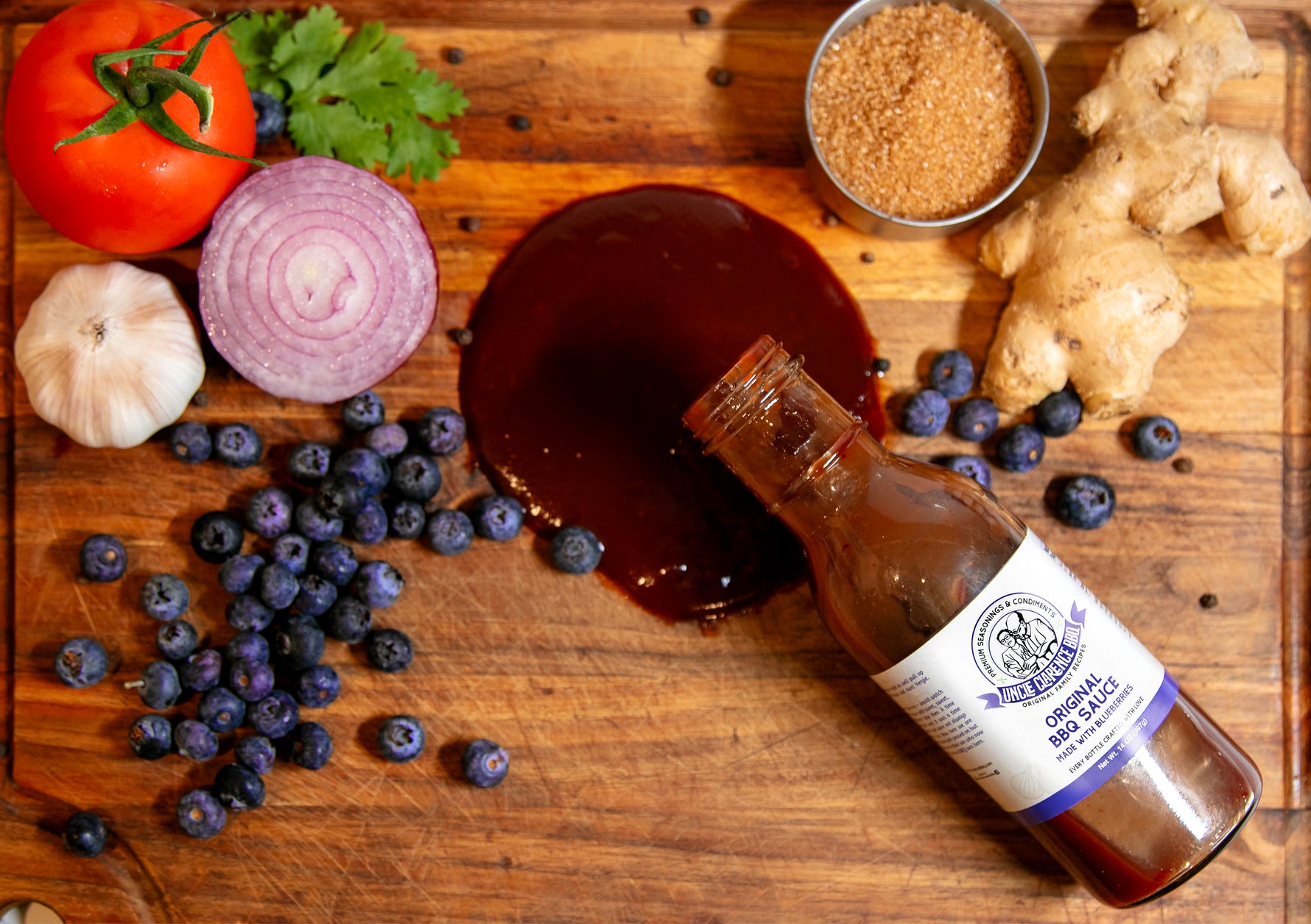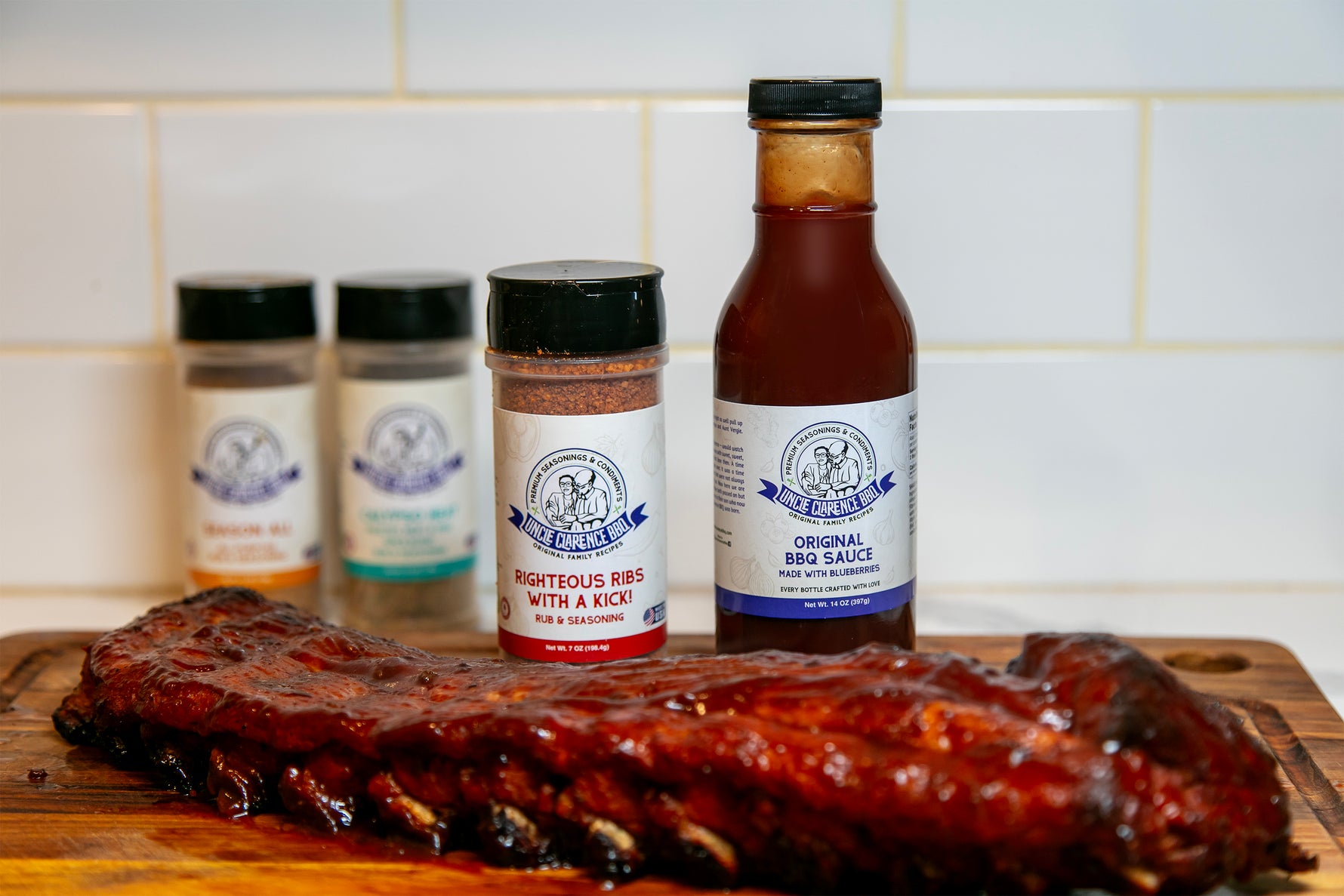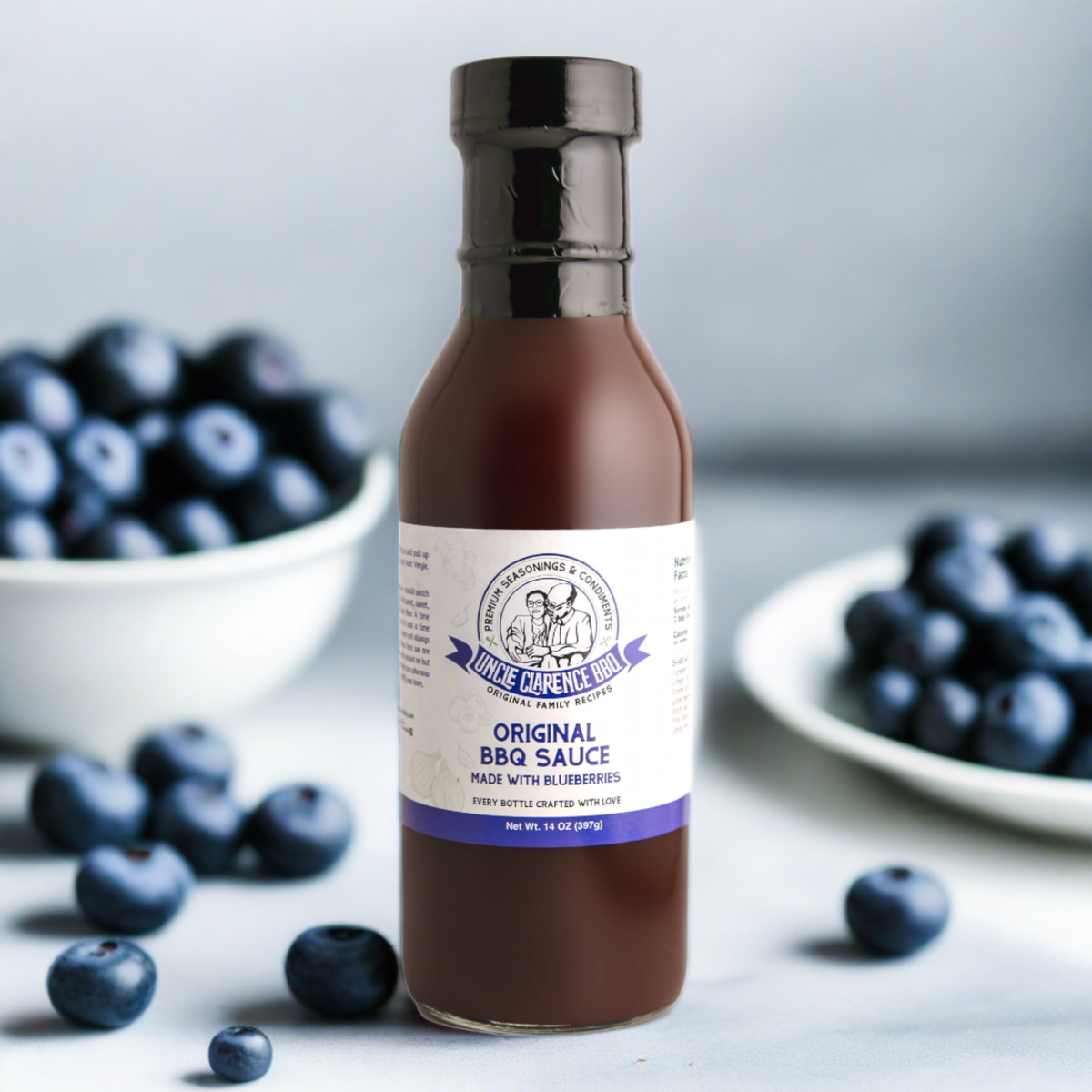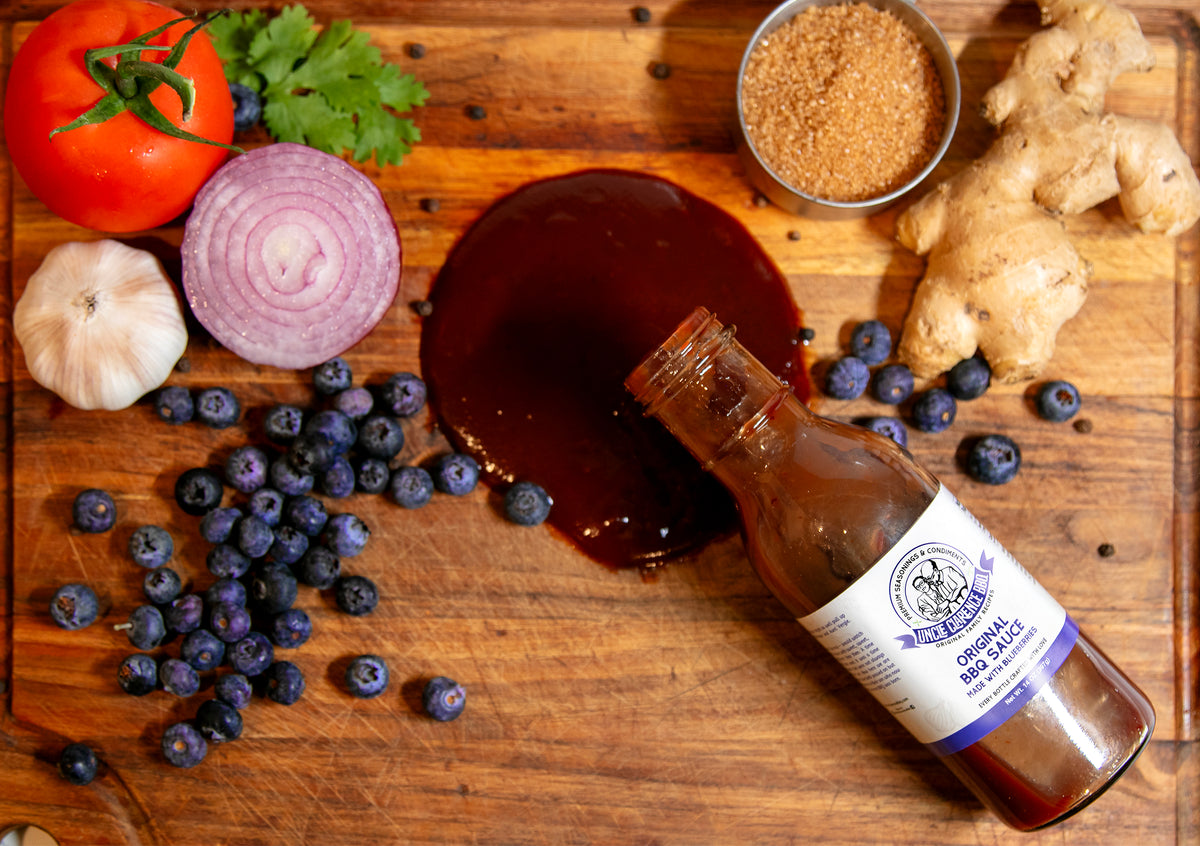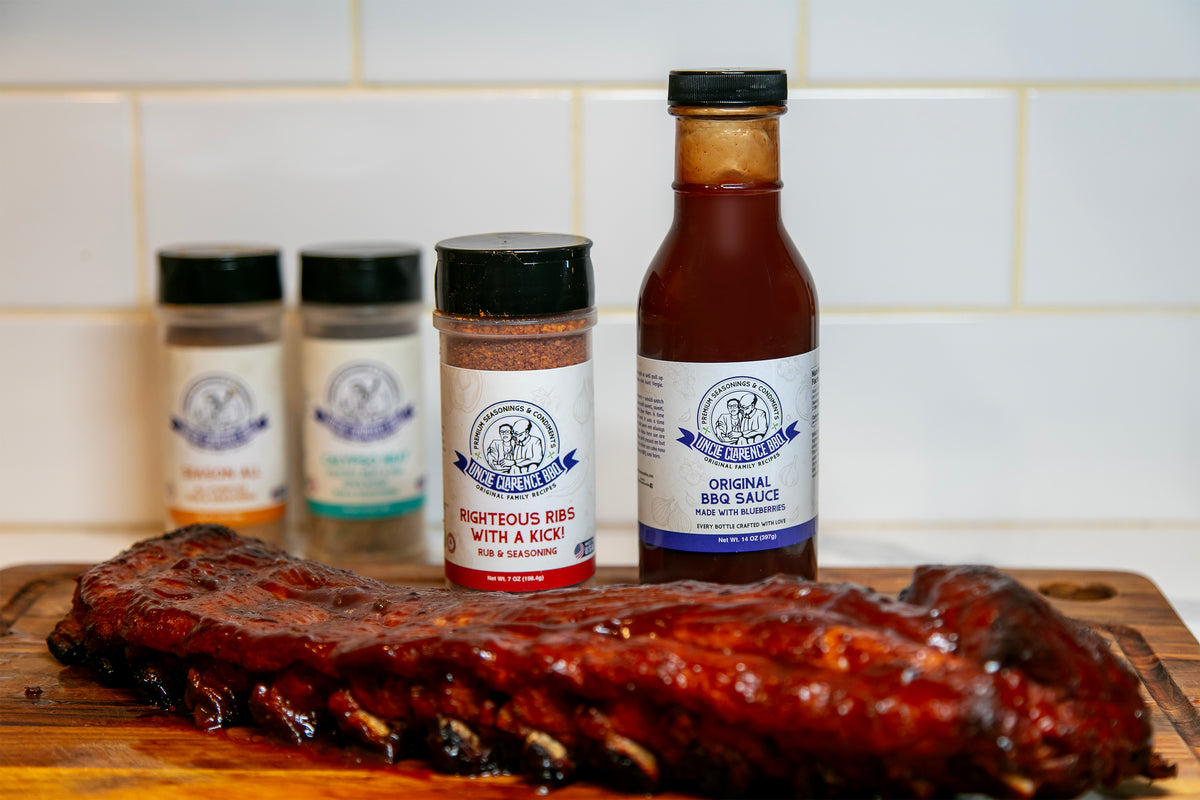 Original BBQ Sauce
Uncle Clarence Original BBQ Sauce has garnered prestigious recognition, being ranked in the top 10 Specialty BBQ Sauces at the esteemed American Royal BBQ Competition. This one-of-a-kind sauce is meticulously crafted with a delightful blend of blueberries, garlic, ginger, and an array of carefully selected spices. The result is a tantalizing harmony of sweet and tangy flavors that will elevate your barbecue to new heights.
Made with a commitment to natural goodness, our BBQ sauce is crafted using only all-natural ingredients, ensuring a genuine taste that stands out. We take pride in offering a sauce free from artificial flavors, colors, or dyes, providing you with a wholesome and authentic barbecue experience.
Remember, every barbecue is better with Uncle Clarence's touch – the perfect marriage of blueberries, spices, and barbecue magic!
Ingredients: Ketchup (tomato concentrate water, tomato paste, sugar, vinegar, sea salt, dehydrated onion, natural flavors, garlic powder), filtered water, brown sugar, blueberry juice from concentrate (filtered water, blueberry juice concentrate), blueberries, tapioca syrup (tapioca starch, water), rice vinegar (water, rice), garlic powder, food starch-modified, ginger powder, onion powder, vanilla extract (water, alcohol, vanilla bean extractives), sea salt.
Packaged in a convenient 14 oz. glass bottle.
This product is formulated with gluten-free ingredients. It was produced in an area where products containing gluten are also made while following an appropriate gluten and allergen control program.
Recipes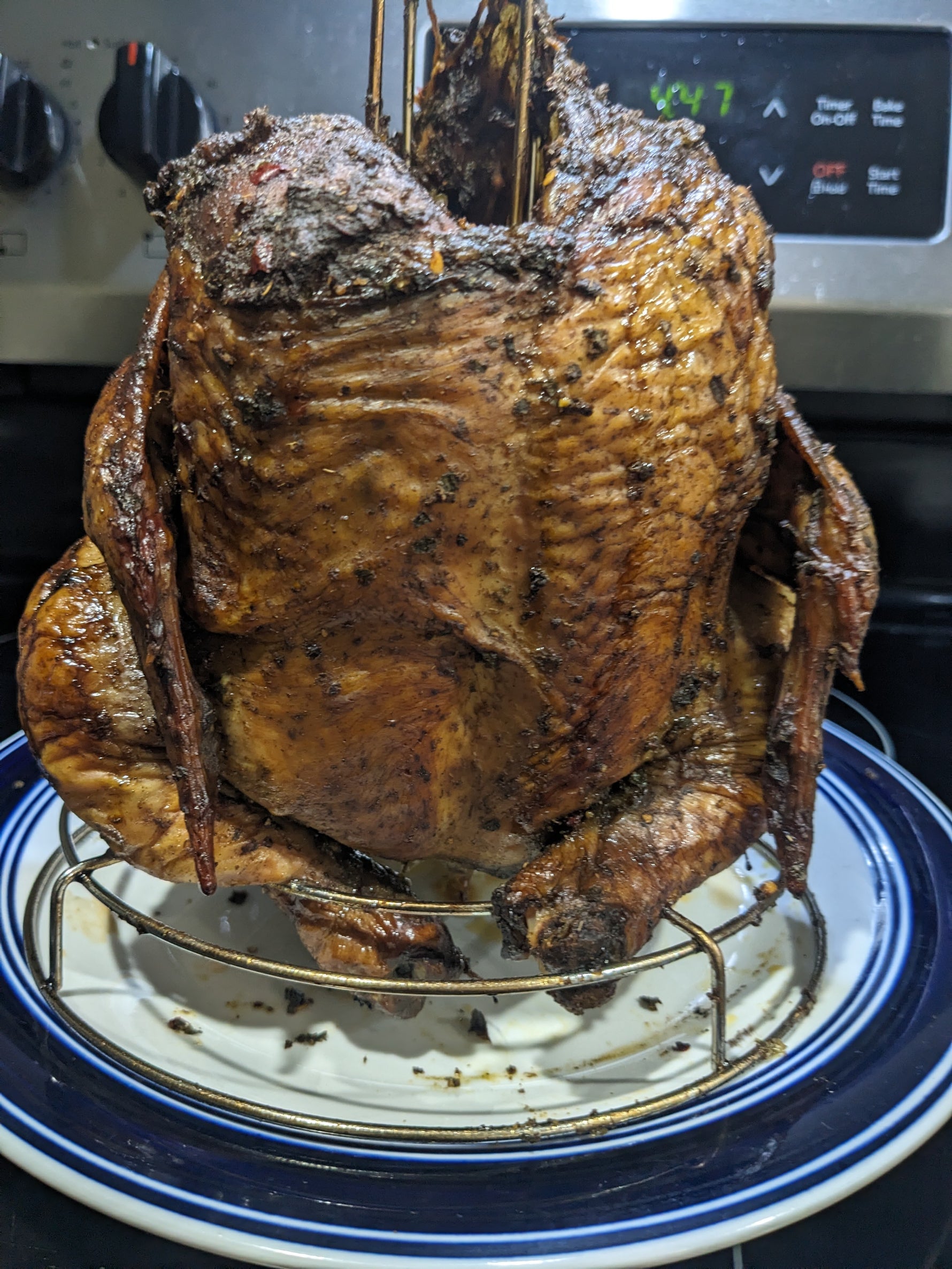 by

Clarence Mitchell
on Dec 04, 2023
To prepare Uncle Clarence BBQ's Calypso Heat Smoked Jerk Chicken, start by cleaning and drying a whole chicken. Then, generously rub the chicken with olive oil and Uncle Clarence BBQ's Calypso Heat inspired jerk seasoning mix, both inside and outside of the bird. To infuse maximum flavor, let the chicken marinate for at least 4-6 hours, or ideally, overnight. Smoke the chicken at 275 degrees Fahrenheit for roughly 4.5 hours or until the internal temperature reaches 165 degrees Fahrenheit. For the first three hours of smoking, use apple wood to impart a smoky flavor. Although pimento wood is traditionally used when smoking jerk chicken, apple wood is an excellent alternative as it will not overpower the meat. After smoking, allow the chicken to rest before serving. To enhance the dish with authentic Caribbean flavors, add green seasoning, fresh thyme, green onions, parsley, and 1/2 scotch Bonet peppers to the marinade. Bon appétit!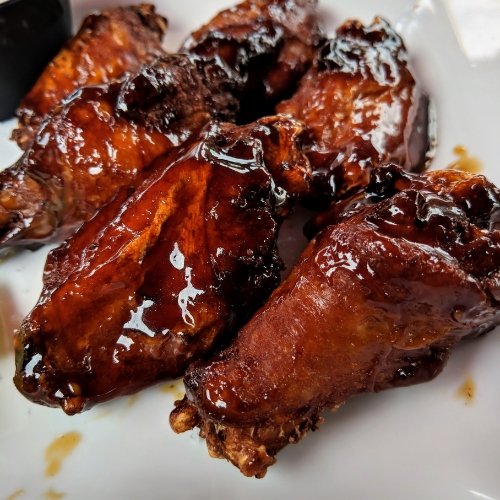 by

Clarence Mitchell
on Mar 17, 2023
2 pounds chicken wings, split & tips removed1 ½ tablespoons flour2 teaspoons baking powder3 tbsp Uncle Clarence Righteous Rib Rub½ cup @uncleclarencebbq Sauce Directions Coat in a zip lock bag chicken wings with uncle clarence BBQ Righteous Rib Rub Or With  A Kick rub.  Add flour and baking powder then rub into chicken really well. Allow to marinate in the refrigerator for at least 1 hour. Pre heat oven at #50 degrees and bake on rack for 25 - 30 minutes. Add Uncle Clarence BBQ Original BBQ Sauce to chicken blend or mix then return to the oven for an additions 5 minutes or until chicken is fully cooked  serve and enjoy and enjoy Taste great with BBQ Ranch sauce recipe coming soon!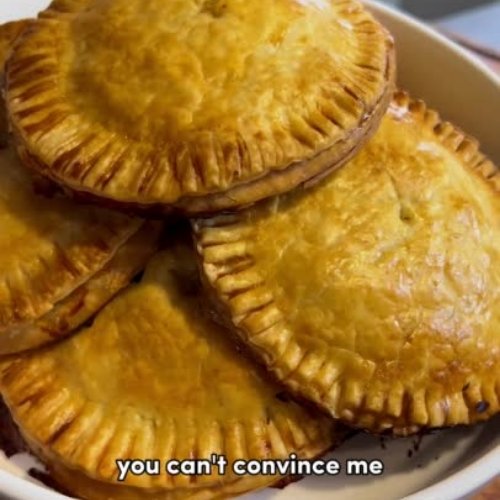 by

Clarence Mitchell
on Mar 16, 2023
Ingredients:2 pie crusts4 tbsp butter2 cloves garlicpinch of thyme1/2 cup diced onions1/2 cup of diced potatoes or mushrooms1 1/2-2 tspns Righteous Rib Rubs With A Kick4 tbsp flour1/2 cup of chicken stock orTalf cup water with 1/2 cube chicken bouillon1 cup half and half1 cup frozen mixed veggies1 egg for egg wash15 oz popcorn shrimp Directions:Preheat oven 375 degrees.Roll out pie crust out into a 9 inch deep pie pan. Trim pie crust to the edge ofpan then place into oven slightly cook bottom of crust.In large saucepan melt butter then add salt, righteous rib rub, garlic, pinch ofthyme and onions cook til tender then stir in flour.Slowly mix in chicken broth and whisk until combined add half & half continueto whisk until fully combined. Follow by adding potatoes stir in frozen mixveggies and cook until sauce thickens. Allow to cool before stirring in shrimp.Fill pie crust with the shrimp pot pie filling then top with second pie crust.Trim pie crust a half off the edge press with a fork then brush with egg wash.Cut hole or slits to vent pie while baking.Bake till golden brown.Cool for 10 minutes before serving