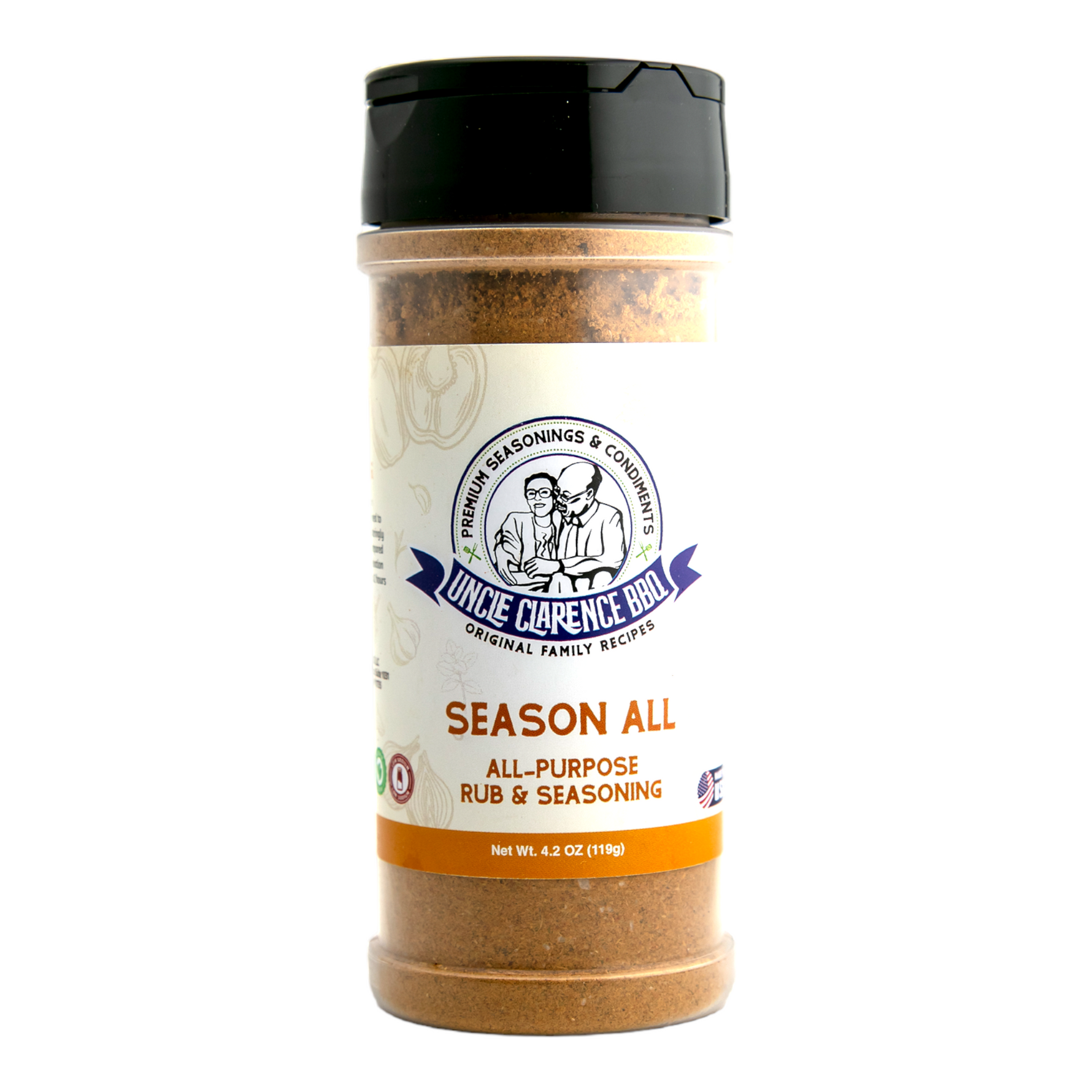 Season All
Tired of playing "Guess the Spice" with your food? Not sure if it's a dash of this or a pinch of that? Say hello to Uncle Clarence's BBQ Season All! This little bottle of magic is packed with flavor, turning your boring veggies, chicken, fish, and stews into a taste explosion!
Why give our Season All a shot, you say? Well, only the best ingredients make the cut, creating a blend of all-natural herbs and spices that'll make your taste buds dance! Plus, it's low in sodium, Kosher, Gluten-Free, and Vegan. Everyone can join the flavor party!
So, what's inside? Spices, salt, garlic, paprika, thyme, pepper, and onion. It's no wonder it takes your food game to a whole new level! And, did we mention it's made with love in the USA? That's right! So, grab yourself a 4.2 oz bottle, and let's get cookin'!
Ingredients: Spices, salt, garlic, paprika, thyme, pepper, onion.
Share information about your brand with your customers. Describe a product, make announcements, or welcome customers to your store.