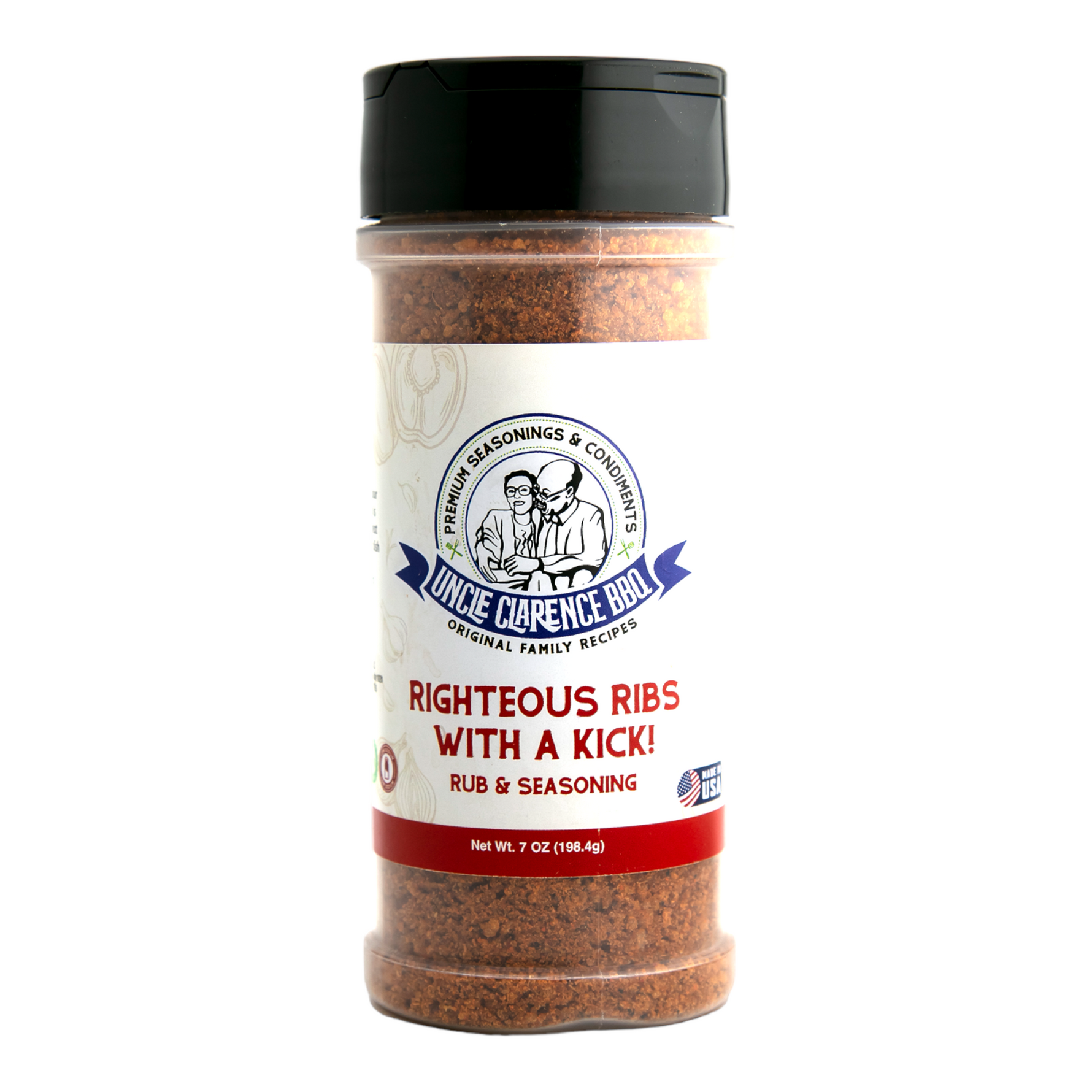 Righteous Ribs With A Kick
Hold onto your taste buds, folks! The original Uncle Clarence BBQ Righteous Ribs seasoning has a spicy new sibling that's going to set your tongue ablaze! If you love our original seasoning but crave a little heat with your sweet, you're going to fall head over heels for this spicy delight. Our proprietary blend of spices gets elevated with a little kick that will leave you smacking your lips and begging for more.
Let's count the ways you'll love our Righteous Ribs With A Kick: Low sodium, gluten-free, vegan, and Kosher. Every bite of this bold, spicy kick will take your taste buds on a wild ride, launching your foods to the next level. Made in the USA, we pay close attention to the quality of our ingredients to guarantee the best seasoning blends.
Ingredients: Organic Brown Sugar, Sea Salt, Spices, Garlic, Onion, Red Pepper, Chili Powder (Chile Pepper, Salt, Cumin, Contains less than 2%: Silicon Dioxide), Paprika, Rice Concentrate.
Net Wight 7 ounce bottles size, but beware: the organic brown sugar in our spice mix can cause clumping. Don't worry, just shake well before use.
Share information about your brand with your customers. Describe a product, make announcements, or welcome customers to your store.