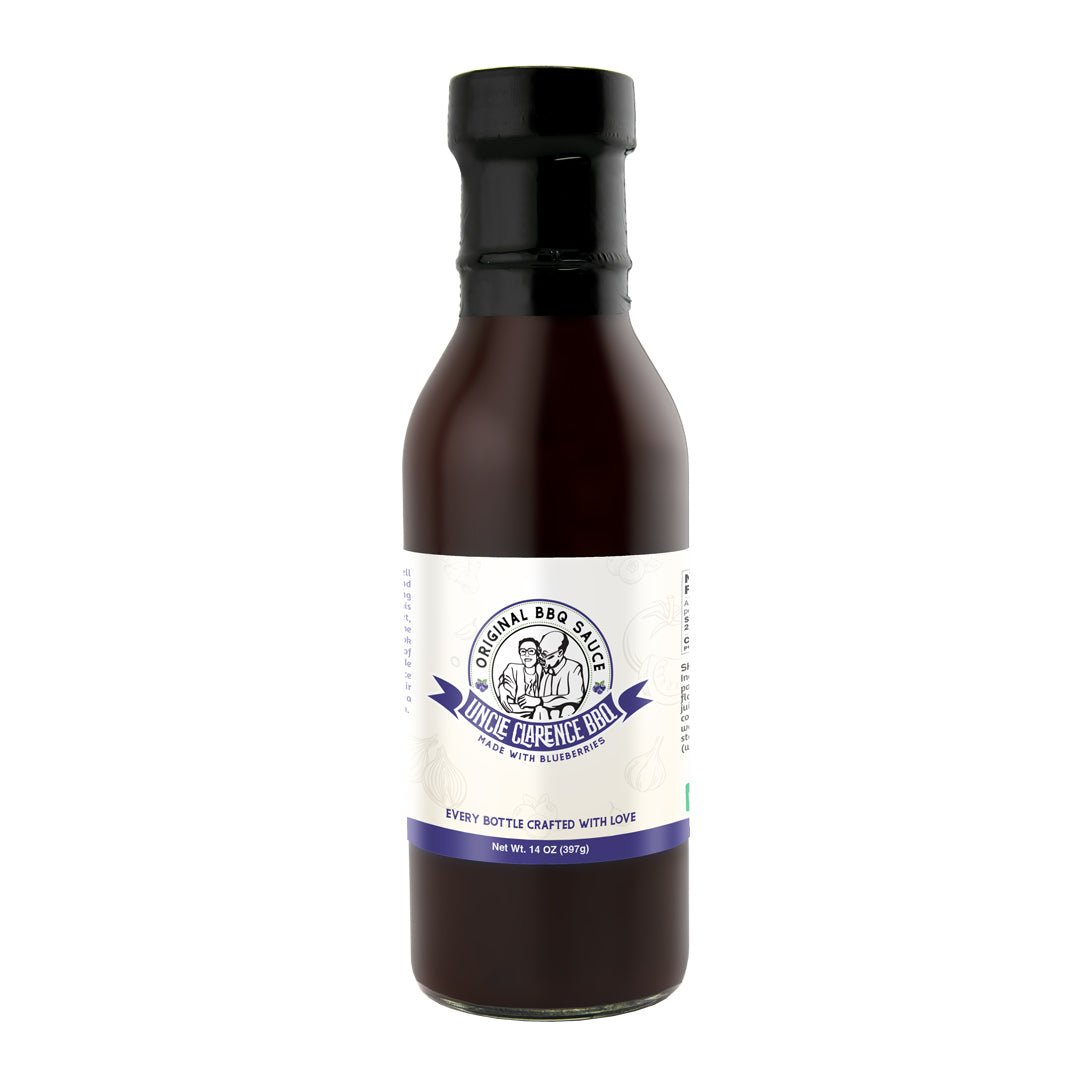 Uncle Clarence Blueberries BBQ Sauce Add A Delicious Twist On A Classic!
by
Clarence Mitchell
on Jul 28, 2023
When it comes to barbecue, everyone has their own preferences. Some like it tangy, others prefer it sweet, and then there are those who enjoy a little bit of both. If you're looking to take your BBQ game to the next level, look no further than award-winning blueberry BBQ sauce. This unique and flavorful sauce is sure to impress your taste buds and leave your guests wanting more.
What makes blueberry BBQ sauce so special?
Blueberry BBQ sauce is a delightful combination of sweet and savory flavors. The natural sweetness of the blueberries pairs perfectly with the smoky and tangy elements of traditional BBQ sauce. This unique blend creates a mouthwatering taste that is both familiar and unexpected. Whether you're grilling chicken, ribs, or even vegetables, blueberry BBQ sauce adds a burst of flavor that will elevate your dish to new heights.
Why should you try blueberry BBQ sauce?
There are several reasons why award-winning blueberry BBQ sauce should be at the top of your must-try list. Firstly, it has been recognized for its exceptional taste and quality. Ranked top 10 in specialty sauce from the American Royal BBQ competition in 2023 is no easy feat, and this sauce has proven time and time again that it is a cut above the rest. Secondly, the combination of blueberries and BBQ sauce is a match made in culinary heaven. The sweetness of the blueberries balances out the richness of the BBQ sauce, creating a harmonious flavor profile that is simply irresistible.
How can you incorporate blueberry BBQ sauce into your meals?
The versatility of blueberry BBQ sauce is one of its greatest strengths. It can be used as a marinade, a glaze, or a dipping sauce. For a simple yet delicious meal, marinate your choice of protein in blueberry BBQ sauce for a few hours before grilling. The flavors will infuse into the meat, resulting in a juicy and flavorful dish. If you prefer a glazed finish, brush the sauce onto your meat during the last few minutes of grilling. The heat will caramelize the sugars in the sauce, creating a sticky and delicious coating. And if you're a fan of dipping sauces, blueberry BBQ sauce is the perfect accompaniment to chicken tenders, sweet potato fries, or even onion rings.
Why choose "Original BBQ Sauce"?
Now that you're familiar with the wonders of blueberry BBQ sauce, it's time to try it for yourself. Uncle Clarence's "Original BBQ Sauce" is the perfect choice to experience the magic of blueberry BBQ sauce. Made with only the finest ingredients and crafted with care, this sauce is a testament to Uncle Clarence's dedication to quality. With its rich and complex flavors, "Original BBQ Sauce" will take your BBQ dishes to a whole new level. Don't miss out on this culinary delight!
Get your "Original BBQ Sauce" today!
Ready to elevate your BBQ game? Purchase Uncle Clarence's "Original BBQ Sauce" now and experience the incredible flavors of blueberry BBQ sauce. Don't settle for ordinary when you can have extraordinary. Visit Uncle Clarence BBQ to order your bottle today and take your taste buds on a journey they won't soon forget!